1776 Betsy Ross Hemp Flag Sale
1776 Betsy Ross Hemp Flag Sale! ComicCD@yahoo.com
*****
Let me know if there's any Comedy/Voice Acting, Production, Transfer, or Film Gear needs I can help. Thanks...
*****
*****
BOLEX REX-5 CAMERA BODY FOR SALE $800. ComicCD@yahoo.com
1776 Betsy Ross Hemp Flag Sale

http://moore.2itb.com/photo6_12.html

Hemp USA Flags from a Betsy Ross Relation!!
Original 1776 U.S.A. Hemp Flag. 13 Stars in a Circle Betsy Ross, First Official General George Washington Aproved design.
Modern 50 Stars U.S.A. Hemp Flag.
Made in U.S.A. from Organic Hemp Cloth.
Certified Official Designs.
No Drug Issues. Industrial Grade Hemp has Zero THC Drug Effect in it.
Our family friend General George Washington was a Made in U.S.A. Organic Hemp Farmer.
Our family friend Benjamin Franklin used and encouraged all Pro-Democracy Writers to use only Hemp paper which was an American Family Farmer Commodity. The other paper supplies were British Royal Family Monarchy Monopoly.

DuPont Chemicals Crime Family & Hearst Publications Outlawed
Hemp for a Monopoly on Nylon & Acrylic Ropes, Cloth etc. Plus
Hearst Lumber Paper.

The First Ford Model-T ran off of Hemp Alcohol Ethanol Zero Pollution Emissions and was made with Hemp Organic Plastics.

Petroleum, Coal, & Nuclear Poison Pollutions never needed for 120 years.

Vote with your Dollar for Clean Green Organic, Zero Pollution, Family Farmer
Hemp Made in U.S.A. Flags. From a Betsy Ross Relation.

Happy 4th of July Independence Day 2012 A.D.
Sample Photo 2
*****
http://www.revolutionarywar.n2genealogy.com/_images/flag-american.gif
http://www.revolutionarywar.n2genealogy.com/battles/800620.html
*****
Sample Photo 3
"MOORE & More Media"
COMEDY SLOGANS TO SAVE THE WORLD BY & THE CURE TO EVERYTHING !!!

Copyright Victor Scott Ross Moore 2012 A.D. All Rights Reserved.
**************
http://zildjian.com/Products/Band-and-Orchestral-Cymbals/Gongs/34-Traditional-Gong
Brief Description
Sample Photo 5
****
AMERICAN FLAG PAINT MURALS
YOUR CUSTOM DREAM MURALS PAINT JOB AVAILABLE ALSO.
CORPORATE, ORGANIZATIONAL, FROM PHOTO, ETC.
SPIRIT OF 1776 FLAG CUSTOM ORIGINAL ARTIST
HAND PAINTED MURALS FROM BETSY ROSS'S RELATION,
VICTOR SCOTT ROSS MOORE.
AN ORIGINAL U.S.A. INDEPENDANCE AND LIBERTY
RENAISCENCE ARTIST LIKE FAMILY FRIEND BENJAMIN FRANKLIN
WHO TAMED THE TYRANTS AND LIGHTENING FROM THE SKIES.
Learn Moore, not Less. COMEDY SLOGANS TO SAVE THE WORLD BY

!!!
THE CURE TO EVERYTHING!!! From Betsy Ross's Great, Great+ Grandson.
Copyright Victor S.R. Moore 2002-2007
All Rights Reserved.
Victor S.R. Moore is a "Renaissance Artist"

Producer/ Director,
Artist/ Technician, Comic/ Musician, Inventor/ Architect, Health Researcher.
Like Spirit of 1776 Revolutionary Benjamin Franklin &
Leonardo da Vinci.
EMAIL: ComicCD@yahoo.com
"Artistic V.M. Productions & Transfer"

"Anything you can see or hear I can produce from scratch, or transfer; darn near!" "Million Dollar Award Winning Quality for Affordable Prices!" Motion Picture Film, Video, Still Photo, Animation, Special FX, Special event & Special FX lighting, Sound, Music, Comedy, Fine Art, Illustration, Graphic Design, Surround Sound Theatre building, Film, Video, Audio, Home or Commercial, etc. etc. Vinyl Records, Cassette tapes, 8-track tapes, 1/4" reel to reel tapes to C.D. etc. For inquiries email: ComicCD@yahoo.com
Production Lessons Available: Film, TV, Video, Photo, Audio, Animation, Special Effects, Music.
Drumset Lessons.
http://franklinlightningrod.wordpress.com/category/uncategorized/
http://www.websters-online-dictionary.org/definitions/Benjamin+Franklin
http://www2.fi.edu
http://www.ubiquitinconference.com/conferences-travel.php?id=18

The Franklin Institute

The Franklin Institute houses a variety of scientific innovations and offers in-depth views of everything ranging from mummy forensics to Ben Franklin's lighting rod. The museum's Fels Planetarium is the nation's second-oldest planetarium. Ongoing exhibits include a larger-than-life walkthrough model of the human heart, and an interactive replica of a jet airplane cockpit.
http://www2.fi.edu/exhibits/permanent/franklin_national_memorial.php
THE BENJAMIN FRANKLIN NATIONAL MEMORIAL
And the Frankliniana Collection at The Franklin Institute
http://www.scotjewelry.com/1242-large/ross-clan-crest-.jpg
*****
Sample Photo 2
.
WORLDS
*****
Snare, snares, drum, drums, kit, cymbal, cymbals, hardware, head, heads, set, case, cases, Zildjian, Sabian Tama, Pearl, DW, Sonor, Ludwig, Yamaha, Gretsch, PDP, Mapex, ddrum, custom, Pork Pie, Paiste, Meinltags: drum,drums,drumset,drum set,DW,Pearl,Tama,Gretsch,Mapex,Craviatto,SLingerland,Ludwig,OCDP, ve Wecksabian, bosphorus, K, custom, dry, dark, light, signature, AA, meinl, pearl, tama, gretsch, ludwig, slingerland, dw, snare, drum, kit, bass, hardware, pork pie, yamaha, cimbal, cymbol, symbol, simbal, symbal, simbol, cimbol Drums,Sabian,zildjian,ride,china,cymbal,paiste,ludwig,gretsch,dw,stand,boom,ride,crash,splash,hi hat
Comparable to High-End and Custom Drums by DW, Pearl, Ludwig, PDP, Slingerland, Yamaha, Rodgers, Gretsch, Zildjian, Sabian, Paiste, Gibraltar, and Mapex Tama Drum Set, Tama Drum, Tama Drums, Tama Drum kit, Tama Drumset, Tama Drumkit, Ludwig drum, Slingerland drum, Yamaha drum, Pearl drum, Gretsch drum, Premier drum Pearl, Ludwig, Kit, Traps, DW, PDP, Pacific, Gibralter, Yamaha, Studio, Custom, Pork pie, Fusion, Jazz, Funk, Rock, Remo, Tama, LP, Bass Drum, Tom Tom, Snare, symbal, zildjin, sabien, paiste,
zildjian, paiste, istanbul, turkish, bosphorus, crash, hats, high, hi, hi-hat, china, trash, 14, 16, 19, 20, 22, drum, snare, tom, bass, kick, head, hardware, stand, kit, set, pearl, tama, ludwig, gretsch, slingerland, dw, roland, remo, evans, studio, mic, monitor, mixer, board, simbal, simbol, symbal, symbol, cimbal, cymbol, cimbol, cymbel, ddrum, piccolo, spaun, aquarian,


MOORE'S CLASSIC CUSTOM DRUM SHOP !!
*****
Free
BOOK SALE
WORLDS FOURTH LARGEST CLASSIC DRUMS COLLECTION
EMAIL: ComicCD@yahoo.com
The Curotto Collection, as of this Volume I printing consists of 425 + vintage snare drums. Due to this extensive collection the decision was made to publish a Volume I and for the future, a Volume II. Volume I is a presentation of gold plated & engraved, silver plated & engraved and black nickel & engraved snare drums with the addition of a "Future Collectable" section. Volume II will contain all of the "wrapped/pyralin" snare drums in rare and fancy finishes such as Peacock Pearl, Rose Pearl, Marble Pearl, Rainbow Pearl, Butterscotch Pearl, Abalone Pearl, Black, Red and Green Onyx, Green Pearl, Lavender Pearl plus many more rare and fancy finishes from the 1900s to the 1950s.
©The Curotto Collection 2007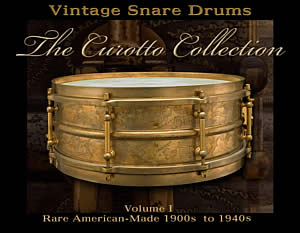 All Rights Reserved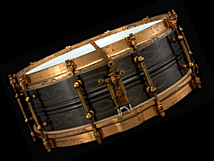 Sample Photo 6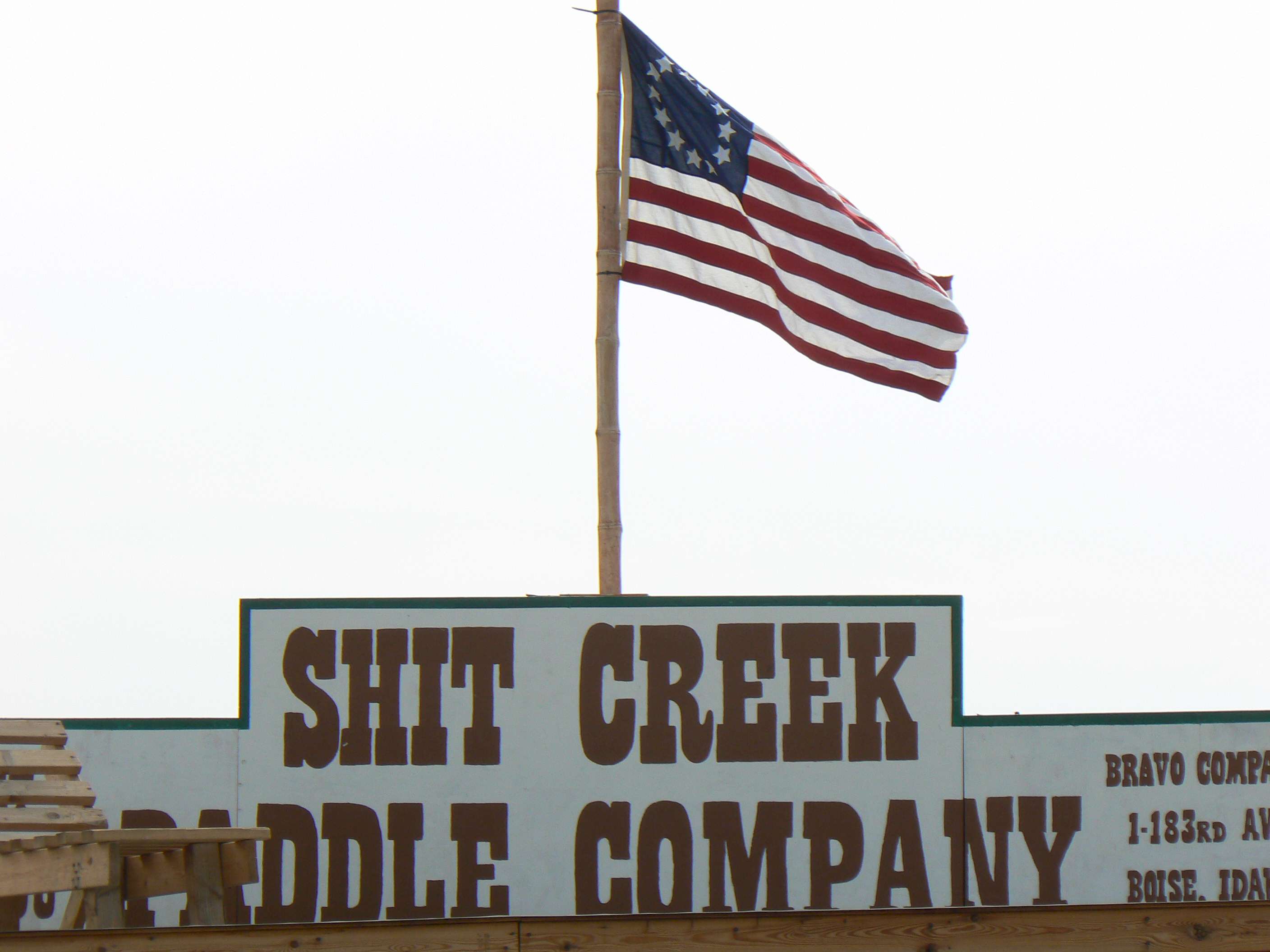 KPFA.ORG PACIFICA.ORG KPFK.ORG

www.kcea.org www.kcsm.org
FREE !! PENNY POSTCARDS.
CLICK THEM TO ENLARGE, TYPE A MESSAGE AND SEND.
*****
Free